A network in excellence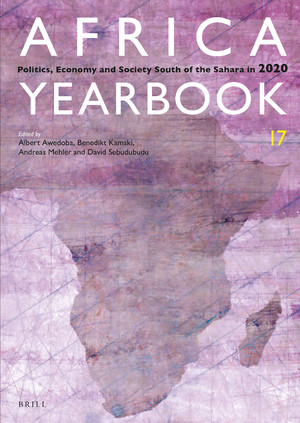 The AEGIS Series now holds 27 publications, from 2005 up to 2022. The titles of the books tell a story of their own: no. 1 (2005) was called Is Violence Inevitable in Africa? Theories of Conflict and Approaches to Conflict Prevention, and was edited by Patrick Chabal, Ulf Engel and Anna-Maria Gentili. No 27 (2022), edited by Clemens Greiner, Steven Van Wolputte, and Michael Bollig, and has the optimistic title African Futures. 23 out of 27 books from the AEGIS series are available open access online, via https://www.aegis-eu.org/aegis-series-brill-open-access
Africa Yearbook volume 17 (Politics, Economy and Society South of the Sahara in 2020) was just published. Editors of this volume were: Albert K. Awedoba, Benedikt Kamski, Andreas Mehler, and David Sebudubudu. The Africa Yearbook gives a comprehensive view on major domestic political developments, the foreign policy and socio-economic trends in sub-Sahara Africa. Volume 17 can be found at the website of Brill Publishers.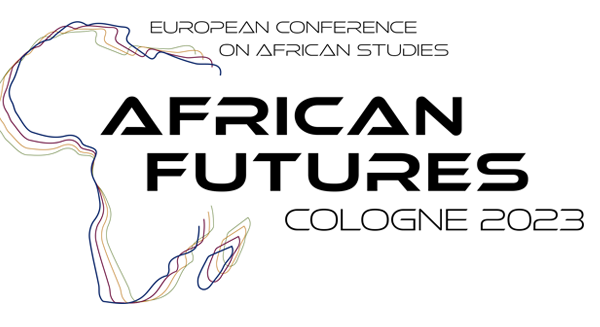 As we all know, nothing is as usual under COVID-19 conditions. Much that was formerly taken-for-granted in both larger and smaller ways has required reconsideration and prompted unexpected change. Inevitably, this is true for AEGIS as an association, as much as for individual member institutions and researchers.
Most significantly, in the present moment COVID-19 has presented us with a major challenge regarding the holding of our flagship biennial ECAS conference in 2021.
Under the theme African Futures, ECAS9 was due to be held in Cologne in early June 2021. A great deal of planning and organizing had already gone into the conference, and we were on the verge of announcing the call for panels. However, the realities of the present global pandemic presented insurmountable limitations to running the conference as planned.
Following very careful consideration and consultation, the AEGIS Board, in support of the organisers of the conference, took the difficult but necessary decision to postpone ECAS9. ECAS9 will now be held in Cologne as originally planned, on 31 May – 3 June 2023.
The following ECAS conference, ECAS10, will be held in Prague in June 2025.