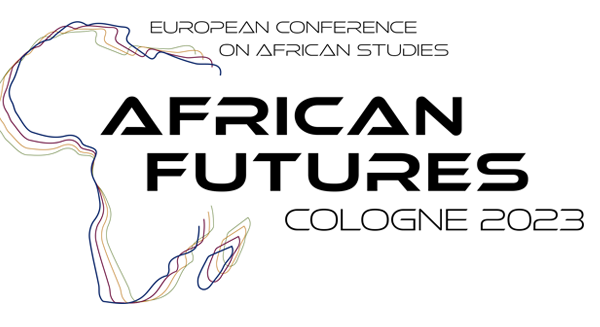 As we all know, nothing is as usual under COVID-19 conditions. Much that was formerly taken-for-granted in both larger and smaller ways has required reconsideration and prompted unexpected change. Inevitably, this is true for AEGIS as an association, as much as for individual member institutions and researchers.
Most significantly, in the present moment COVID-19 has presented us with a major challenge regarding the holding of our flagship biennial ECAS conference in 2021.
Under the theme African Futures, ECAS9 was due to be held in Cologne in early June 2021. A great deal of planning and organizing had already gone into the conference, and we were on the verge of announcing the call for panels. However, the realities of the present global pandemic presented insurmountable limitations to running the conference as planned.
Following very careful consideration and consultation, the AEGIS Board, in support of the organisers of the conference, took the difficult but necessary decision to postpone ECAS9. ECAS9 will now be held in Cologne as originally planned, on 31 May – 3 June 2023.
The following ECAS conference, ECAS10, will be held in Prague in June 2025.
The postponement of ECAS9 is extremely disappointing for us all on many levels, and we will certainly miss the chance for our dynamic community to get together face to face in 2021. The wait until June 2023 may be long, but in the interim there will be numerous ongoing AEGIS-supported activities to tap into. There are already a number of planned events by AEGIS member institutions and their partners and by the thematic Collaborative Research Groups (CRGs) that will continue, many in creatively adapted/hybrid formats. (See below some of the upcoming events.)
At the same time, AEGIS is working on collating a more comprehensive, inclusive calendar of events during the coming years that will feature a wide range of AEGIS members' research interests, initiatives, capacities and collaborations. More about this expanding programme will be announced as it evolves.
Meanwhile, Africa-related research in Europe continues to deepen and grow. AEGIS is strongly committed to supporting this work and making it more visible, while also strengthening collaborations and networks with Africanist researchers much further afield, especially in Africa.
Facing up to the challenges of these times in constructive and creative ways is a necessary responsibility for us all. In this spirit, we look forward to doing really exciting work together in the coming months and years.

Amanda Hammar, AEGIS President (2019-2023)
Posted on 19 October, 2020. Last modified on August 25, 2022