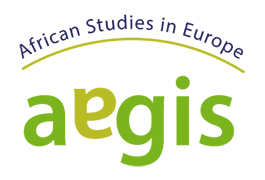 The 2016 Summer School will focus on the theme of Urban Africa – Urban Africans: Emergent Spaces and Multiple Representations. The continental rate of urbanisation is currently the highest in the world, at the same time as the notional countryside comes both to mimic the city and be re-shaped by its dynamics (sometimes referred to as a process of 'deagrarianisation'). These fundamental changes are stimulating a growing body of research and publication on the topic of newly emergent urban spaces.
More information and an application form can be found here (PDF)
The 2016 Summer School is organized by the Centro di Studi Africani in Sardegna – CSAS (AEGIS-Cagliari) in collaboration with the AEGIS Centres of Roskilde, Edinburgh, Leipzig, Leiden, Napoli, Vienna, Lisbon and Copenhagen. The aim of the Summer School is: a) to bring together advanced Ph.D. students and teaching staff from AEGIS Centres in order to exchange field and research experience; b) to improve the students' ability to prepare and present their research in an international context and more specifically to serve as a 'feeder' for ECAS 7 in Basel; c) to promote graduate training within AEGIS and stimulate African-European interuniversity cooperation. Application by African students based in African Universities is encouraged; subsidies for the participation of a limited number of successful African applicants will be available on the basis of merit. The deadline for submitting proposals is 29 February 2016. Participants will be informed of acceptance by 15 March 2016.
Each AEGIS member participant will be asked to contribute to the Summer School expenses by paying a lump-sum of €200 to partly cover registration, food and lodging in Cagliari. The cost of travel to and from Cagliari is to be met by individual participants. Candidates coming from AEGIS Centres can apply to their Centre for financial assistance. External candidates will have to pay for their own expenses. Participants are expected to register in the afternoon of Monday 20 June 2016. Working sessions will be held from Tuesday 21 June 2016 to Saturday 25 June 2016.
For more details please write to:
Local Organizing Committee: CagliariSummerSchool@gmail.com
Logistical enquiries may be directed to: Dr. Isabella Soi, CSAS Scientific Co-ordinator at isabsoi@gmail.com
Posted on 23 December, 2015. Last modified on December 23, 2015